Why INSEE Vietnam?
| | |
| --- | --- |
| About INSEE Vietnam | INSEE Vietnam |
| Siam City Cement Public Company Limited (SCCC) was first established in 1969 and began cement production upon completion of its first cement plant in 1972. It then became a listed company on the Stock Exchange of Thailand in 1977. SCCC has provided world-class construction materials and services that have been vital to economic growth in Thailand for almost 50 years as one of the country's largest cement producers. SCCC has embarked on a strategy of building a regional asset footprint that brings synergy across the wider region, having already established operations in Indonesia, Cambodia, Bangladesh, Sri Lanka and Vietnam. | Since being established in 1994, INSEE in Vietnam, formerly known as Holcim Vietnam,  has over the years become the leading cement producer and waste management company in the south of Vietnam. We are proud that our products have been used in so many iconic buildings and infrastructure projects, as well as countless housing and commercial developments, across the south of Vietnam and that we have contributed to the economy, environment and society. The company has more than 1,100 employees working at 5 different cement production sites across southern Vietnam as well as at our Ready-mix plant (RMX) in the greater HCMC area. |
Our key milestones:
●  1994: First established in Vietnam as a member of Holcim Group
●  1997: Cat Lai Cement Terminal started operations

●  1998: Hon Chong Cement Plant was established

●  2004: Thi Vai Grinding Terminal came into operation

●  2004: Waste co-processing solutions business started – the foundation of our INSEE Ecocycle activity

●  2005: First Ready Mix batching plant established

●  2006: Nhon Trach Grinding Terminal came into operation

● 2008: Hiep Phuoc Grinding Terminal acquired and began operations; Sustainable Development Department was established

● 2016 - 2017: Acquired by Siam City Cement Public Company Limited – Brand name officially changed to INSEE (Vietnam)
● Our Vision
We want to be the leading and highest performing company in the building materials industry, contributing to a brighter future for Vietnam.
● Our Mission
We provide world class construction materials and services that are vital to national economic growth.Combining sustainability and innovation, we strive for operational excellence and to exceed the expectations of all our stakeholders.

● Our Commitments
Working as a team: One group, one vision, one team united in heart with our business partners for the good of all.

Doing what is right: Staying true to ourselves and each other, maintaining the highest standards of discipline and integrity in everything we say and do.

Challenging conventions: We are imaginative and always open to new ideas. We approach every business challenge with enthusiasm and strive to deliver innovative solutions beyond expectations.

Caring about our future: We are committed to creating a positive future for generations to come. Caring for our people, our environment, our community, our nation.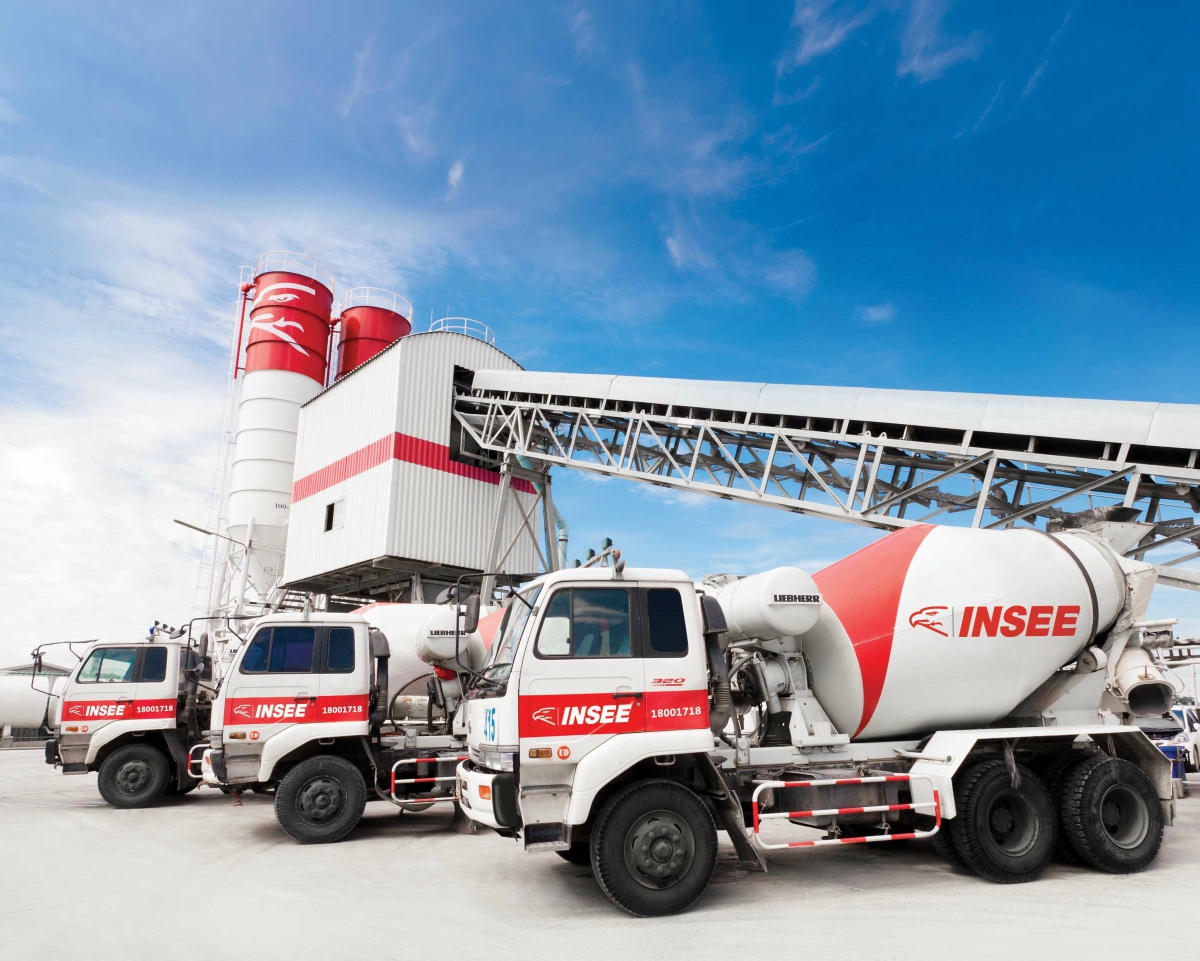 We offer an attractive working environment with national and international career development opportunities based on performance and skills. We treat each other with mutual respect and trust, sharing information and knowledge through all levels. This must be seen as an exciting entry opportunity for an international career.  

People we look for
INSEE Vietnam values a motivated and engaged workforce, working in an open and safe environment driven with passion and energy to achieve the organization's goals.
We are looking for bright, capable people who respond to opportunities and execute roles efficiently. People who are dedicated to develop and contribute to a respected organization.  Specifically, we are looking for people who:
Lead for Performance

:  strong commitment and sense of urgency to achieve goals,  looks for opportunities and solutions, tackles tough challenges or problems quickly and directly.



Are Proactive

: challenge the normal way of doing things, have "I want to improve" mentality, asks questions to clarify.



Have "Can do" atttitude, Energy and Excitement

: sets high standards, not wait to be told to do something, is motivated and enthusiastic to do the tasks, doesn't let obstacles or barriers stop them.



Have Capacity to Learn

: adapt to fast learning environment, learn from experience, resilient in setbacks or mistakes.



Inside review about INSEE Vietnam